Call to order
01271 376 974
12 TOP DESIGN TIPS & TRICKS TO MAKE THE MOST OUT OF A SMALL BATHROOM
5 Sep 2016, 1:10 PM

12 Top Design Tips & Tricks

to Make the Most


Out of a Small Bathroom

Having a small bathroom might make you feel as though you need to lose a few inches from your height, but there are ways you can make the space seem bigger without actually having to compromise on your fittings.

Here are 12 top tips to make the most of your small bathroom - some do actually create more physical space, while some create the illusion, but together they will combine to transform a claustrophobic space into a comfortable bathroom.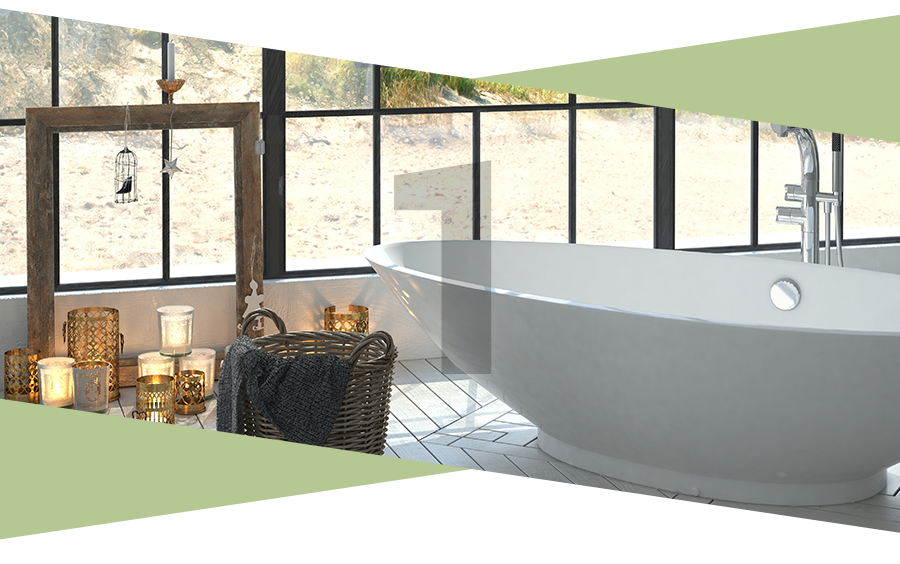 Doors & Windows
Doors need plenty of space, so replace the traditional door with a pocket door. This slides into the wall when open and pulls close quickly when the bathroom is in use. The previously dead swing space is saved, giving you more options. If the room doesn't already have a window, investigate whether you can install one, either a traditional casement window or a Velux window. If this isn't possible, hang a framed picture of a garden scene on the wall, suggesting what might be seen if there were a window.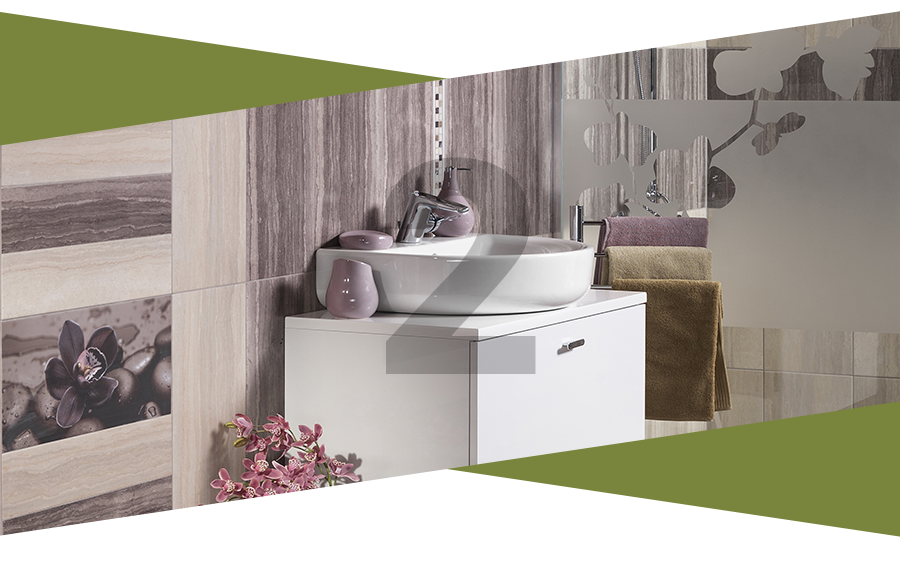 colours
Choose light colours and think about how you can use contrasting colours in the room to give an appearance of space. Pastels also create a serene ambience. Contrast the ceiling in a brighter colour than the walls to make it seem higher.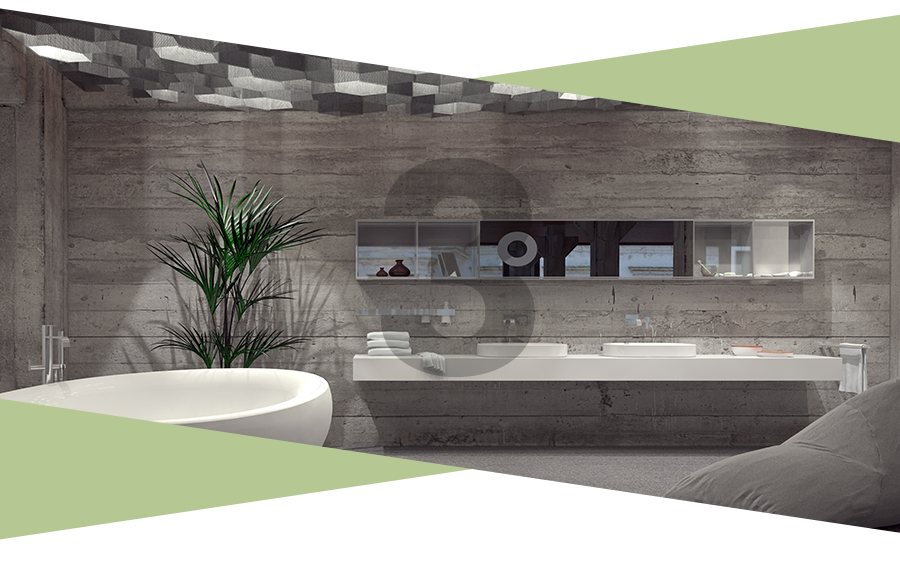 RAISE THE CEILING
You can create the impression of a higher ceiling by painting a moulded design around the ceiling edge. If you want to go further, put up crown moulding and paint it the same colour as your ceiling.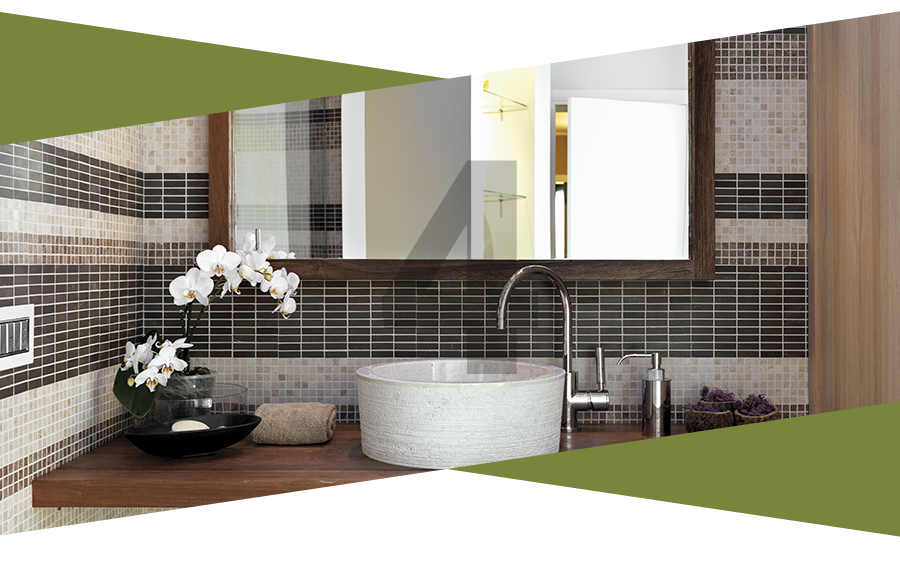 MIRRORS
Using mirrors is a great way to create an illusion of space, particularly if you choose frameless ones. Put one over the sink (being careful to keep it in proportion) and another on a different wall, particularly if you have no window - oval mirrors do wonders.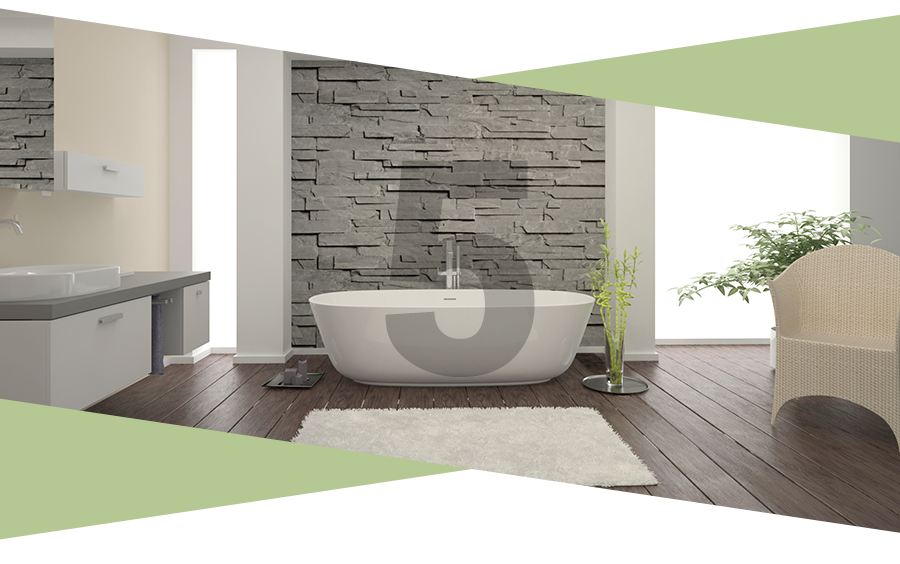 FLOORING
Light coloured flooring also appears to open up the space. If the flooring can't be relaid, use a large rug in a light colour.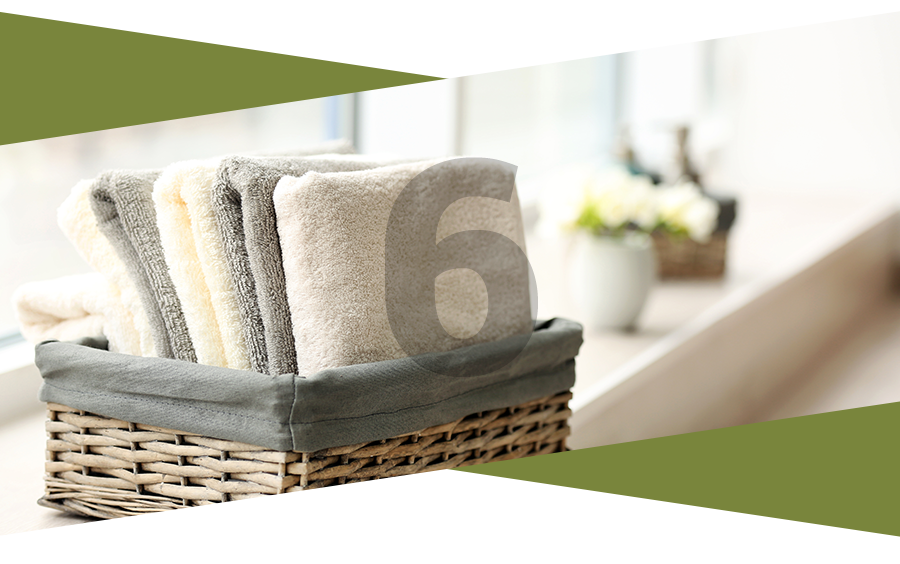 SHELVES
In a small room, the general rule is don't have anything sticking out. If you want a shelf, fit a wood or stone slab over the toilet, utilising otherwise empty space.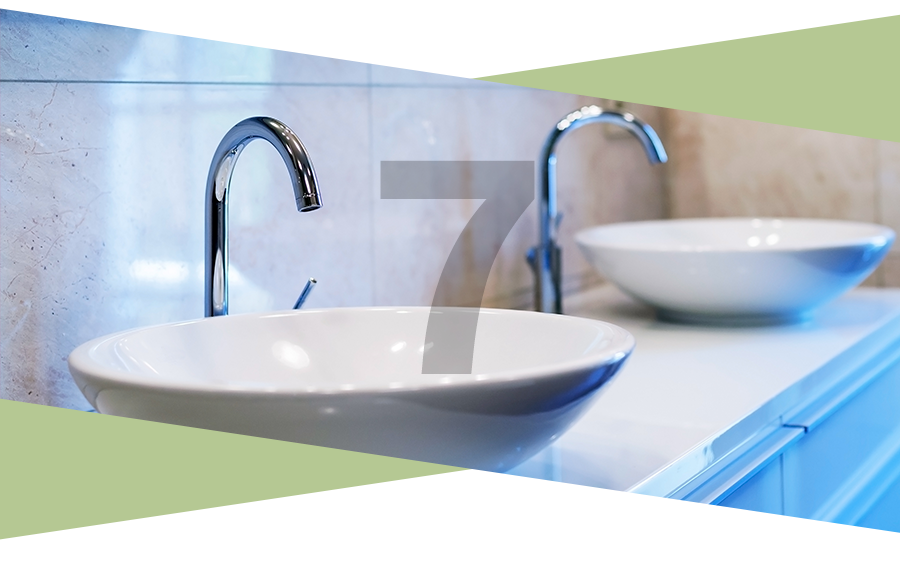 SINKS
Pedestal hand basins give more foot-room and more floor space. If you want a vanity unit for storage, float it just above the floor, or think about using a curved corner basin and unit. A wall mounted trough sink and wall mounted tap is even narrower, and has the advantage of being extremely stylish.
Heated towel rails fixed against a wall serve two purposes: saving space and ensuring that you always have warm, cosy towels. They are an inexpensive essential in a small bathroom.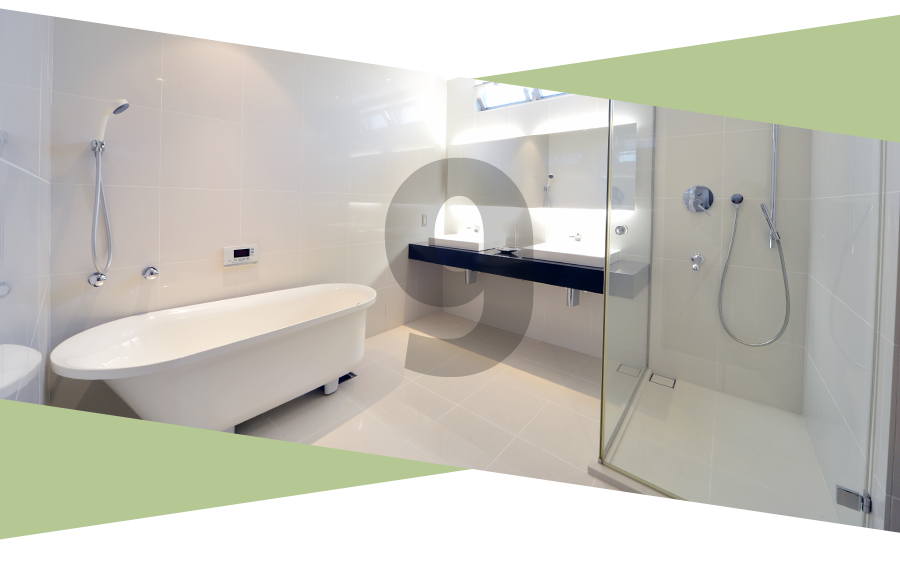 SHOWER SCREENS
Think about your shower. Glass panels take up less space than doors, and curtains even less. Always choose clear rather than frosted or patterned glass, as it lets more light into the room.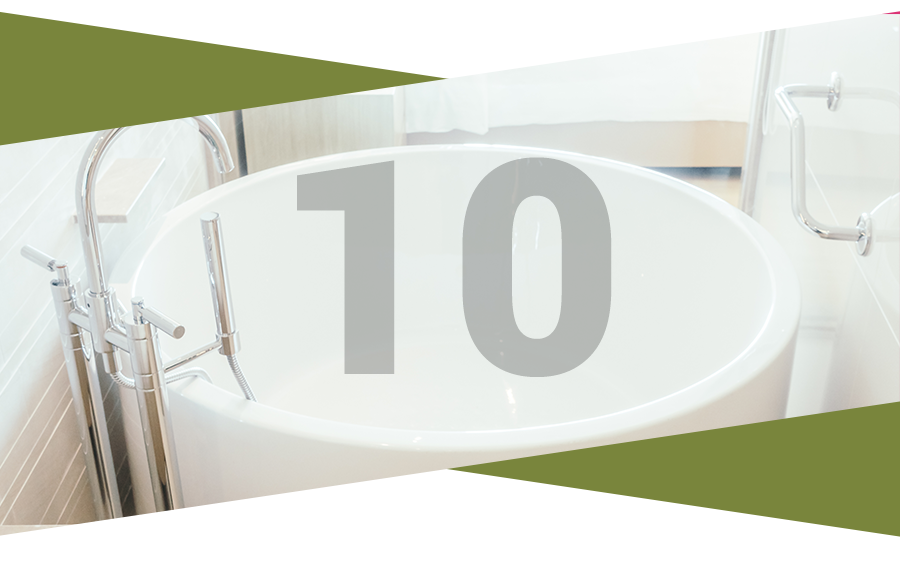 Remember to place grab rails in the shower or bath when they are needed. They take up minimum wall space, so don't compromise if someone in your home needs them.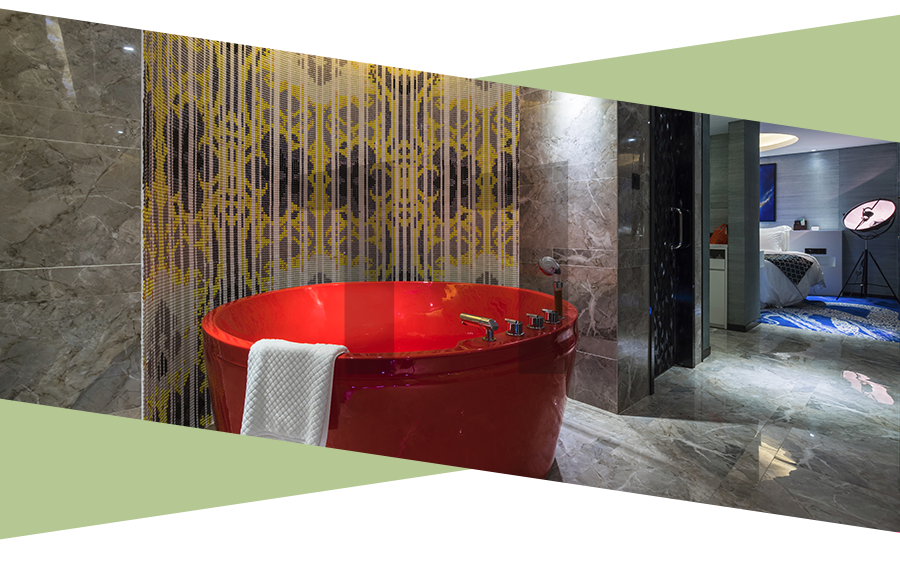 LIGHTING
Recessed ceiling lighting rather than one central fitting creates pools of ambient light for a feeling of spaciousness.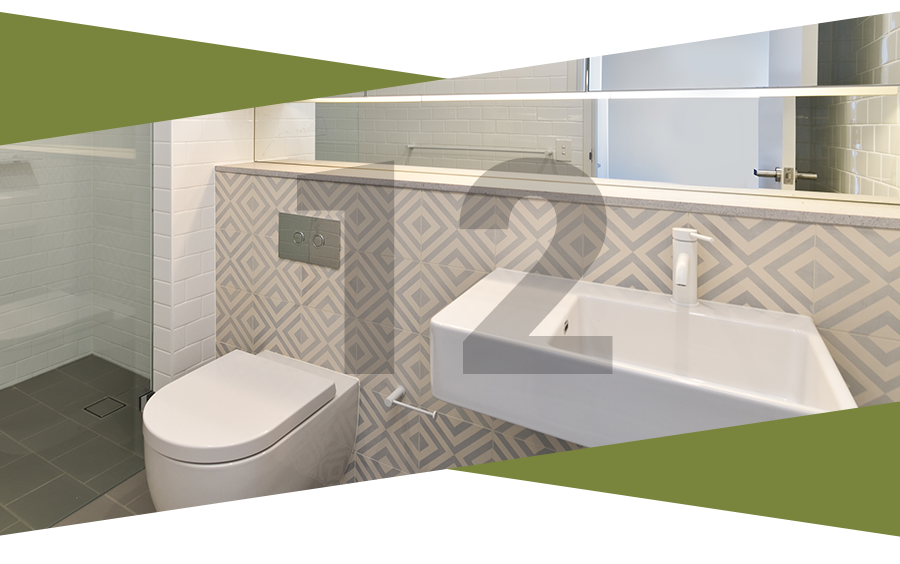 DE-CLUTTER
Finally, de-clutter the room. Only leave essential items out - nothing makes a small bathroom seem cramped more than shampoo bottles, cleaning materials and shower gel containers scattered around on the surfaces.