Call to order
01271 376 974
A Guide to Creating the Perfect Modern Bathroom
24 Jun 2016, 2:17 PM
A Guide to Creating
the Perfect Modern Bathroom
If you are planning to give your bathroom a makeover to create a more modern style, there are a number of things that you can do to get the result you are hoping for. Here are some of the top considerations to keep in mind to ensure you end up with the perfect modern style for your bathroom.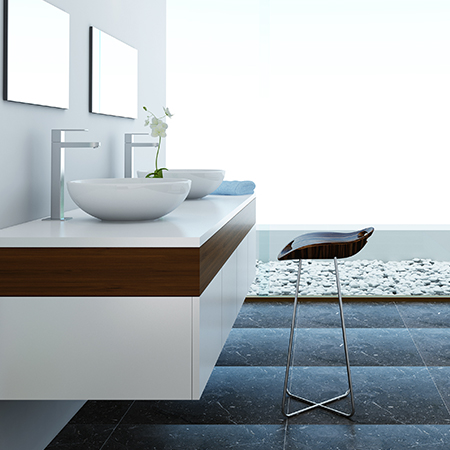 Minimalist Design
Start by ensuring that your bathroom has a minimalist design, which is the ideal option for a modern look. Keep it clean and simple with no clutter, and this will involve making sure you have enough storage space to keep it clean. Use drawers, cabinets and perhaps some standing shelves to keep everything out of the way so you can enjoy a minimalist design with plenty of space.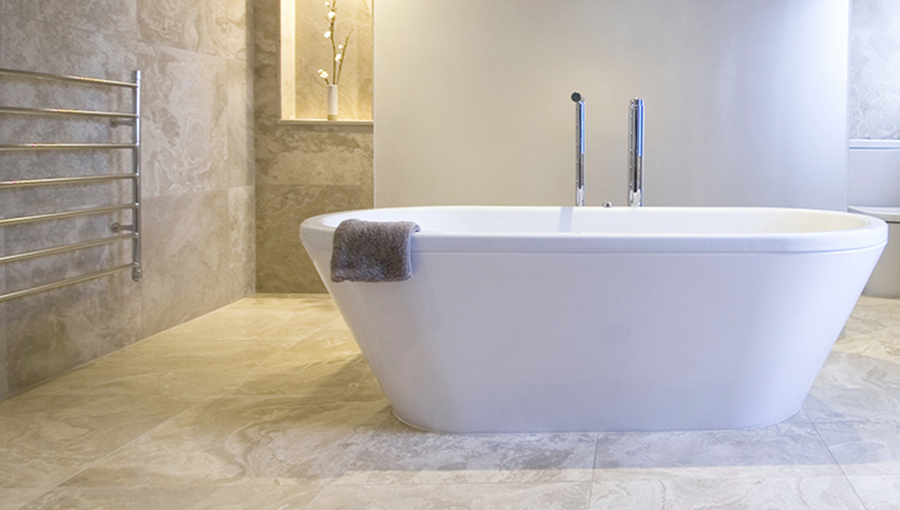 large bathtub
A large bathtub is a common feature in many modern bathrooms these days. You can choose any style you want, from a luxurious free-standing tub with curves to something more angular. Choose a classic design, or add some wooden panels or marble tiles. It's the size that matters, so choose
whichever style you want.
Relaxing Colour Scheme
You don't want a loud colour scheme in your modern bathroom, so keep it relaxed. The colour scheme is so important when you are attempting to create the perfect style, so keep it simple and soothing with whites and natural tones, and throw in a range of natural materials like wood, marble and granite.
walk-in shower
A walk-in shower is a simple and effective way to create a modern look to your bathroom. Make your shower a luxurious experience that you can walk straight into, and get rid of the shower curtain by replacing it with a glass door. It could even become the focal point of the room if you decide not to include a bathtub.
Make a Statement
with Your Sink
A large sink can be a great way to make a statement in your modern bathroom. Consider using granite or marble to create a luxurious feel, and you may also want to add some dramatic taps.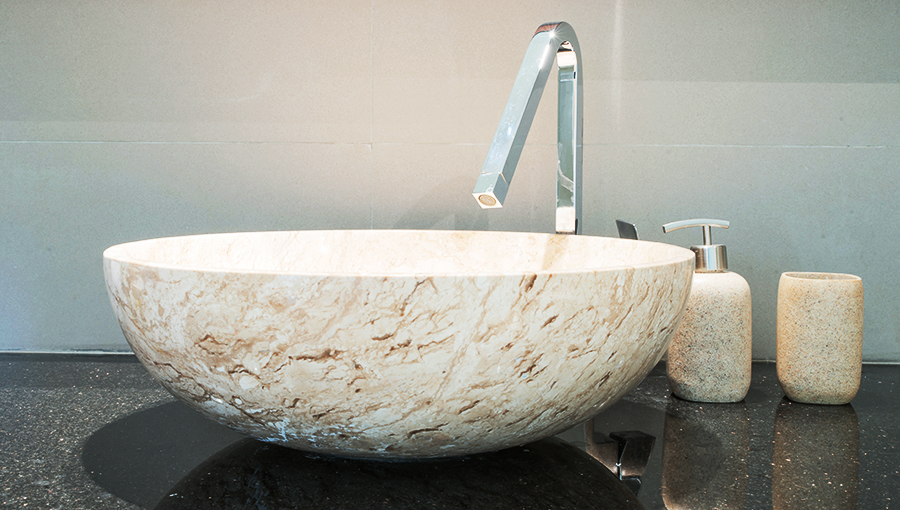 Use Unique Tiles
Be creative with your tiles rather than just opting for a boring tile scheme like every other bathroom. Be a bit daring and display your personality, perhaps by using luxurious stone tiles for the floor or by creating a unique pattern on the wall. You may also want to use a range of different sizes and shapes, like hexagons.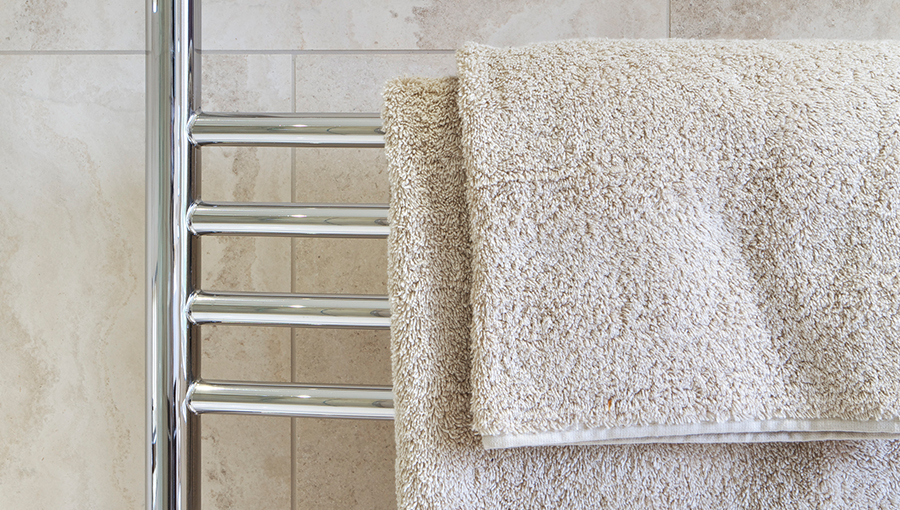 IMPLEMENT TERRIFIC TOWEL RAILS
If you really want your bathroom to have that modern feel, then towel rails are the perfect way to go. Implementing a towel rail that seamlessly clings to the wall and effortlessly displays your towel will have the wow factor. And you can even choose from a great range of styles, including Ergo towel rails (flat), Prolixus towel rails (flat wide), Inflecto towel rails (curved) & Amber towel rails (free standing)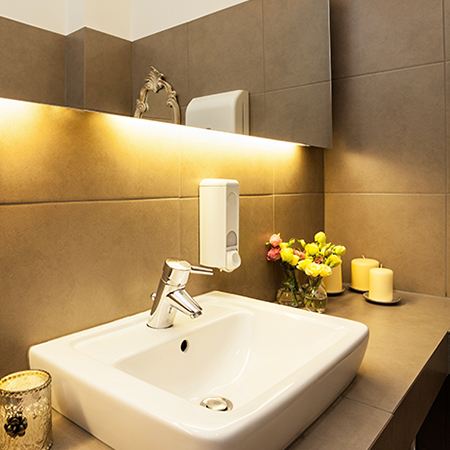 Add Some Recessed
Lighting
Recessed lighting will help to create the perfect look for your modern bathroom. It helps to keep the room simple and uncluttered, and it gives it a stylish appearance.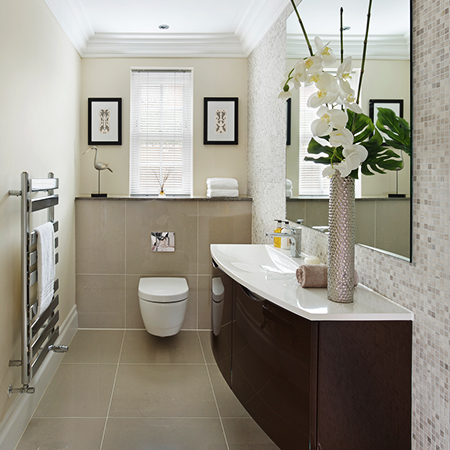 Combine Luxury and Tech
The modern bathroom should be a luxurious space where you can truly relax, so add some luxury items like heated towel rails, or chrome taps and hardware that will look stunning. You could also add some modern tech in the form of a digital shower and other gadgets.
Get the Perfect Modern Bathroom
These are a few of the most important considerations that you should keep in mind when you give you bathroom a makeover if you want to make it more modern. So go ahead and start working on your bathroom, and you'll soon have your own modern and luxurious space to relax in.