Call to order
01271 376 974
The Biggest Bathroom Trends Set To Make A Splash In 2017
26 Oct 2016, 3:33 PM
The bathroom can often seem like the most boring and functional room in the house, but it doesn't have to be.
Here are some of the top design trends for bathrooms in 2017, to turn your functional bathroom into a design oasis.
Bold combinations of materials will be a

key trend in 2017.
Choose bold, rich tile colours with traditional fittings. Or match dynamic geometric shapes with organic touches.
Graphic, 3D textural tiles will be a big trend in 2017 to create dynamic wall designs that give a real sense of space. Lemon, turquoise, emerald, amber and blue all give a sense of the organic and the dynamic - pick your palette from nature and combine with neutrals for a bathroom that pops.
From clay basins to wooden splashbacks, organic materials are a huge theme for next year's bathrooms.
Salvaged wood, concrete, stone and recycled glass all combine to create a kind of industrial organic aesthetic.
For the ultimate in this look, create a living green wall of plants in your bathroom. Or accessorise standard white fixtures with hints of nature like organic cotton towels and jugs of daisies.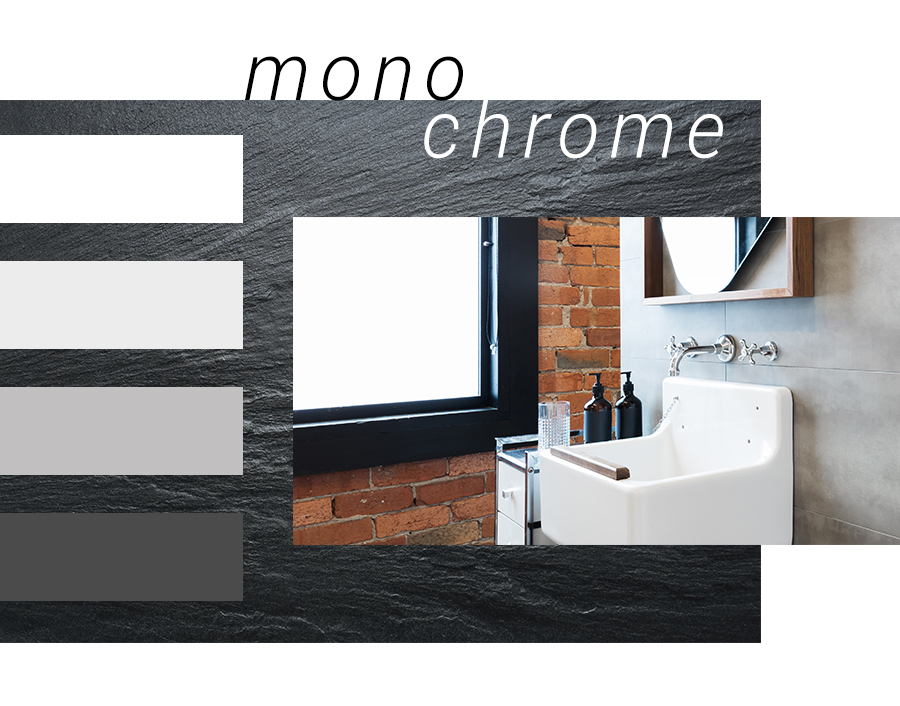 Black, white and grey continue to be key design themes.
This is a palette that offers functionality and class be it in a traditional black and white chequerboard floor, or tones of grey in tiles and flooring. Darker shades can make for a surprisingly luxurious bathroom - accessorise with chrome towel rails for a smart and masculine look.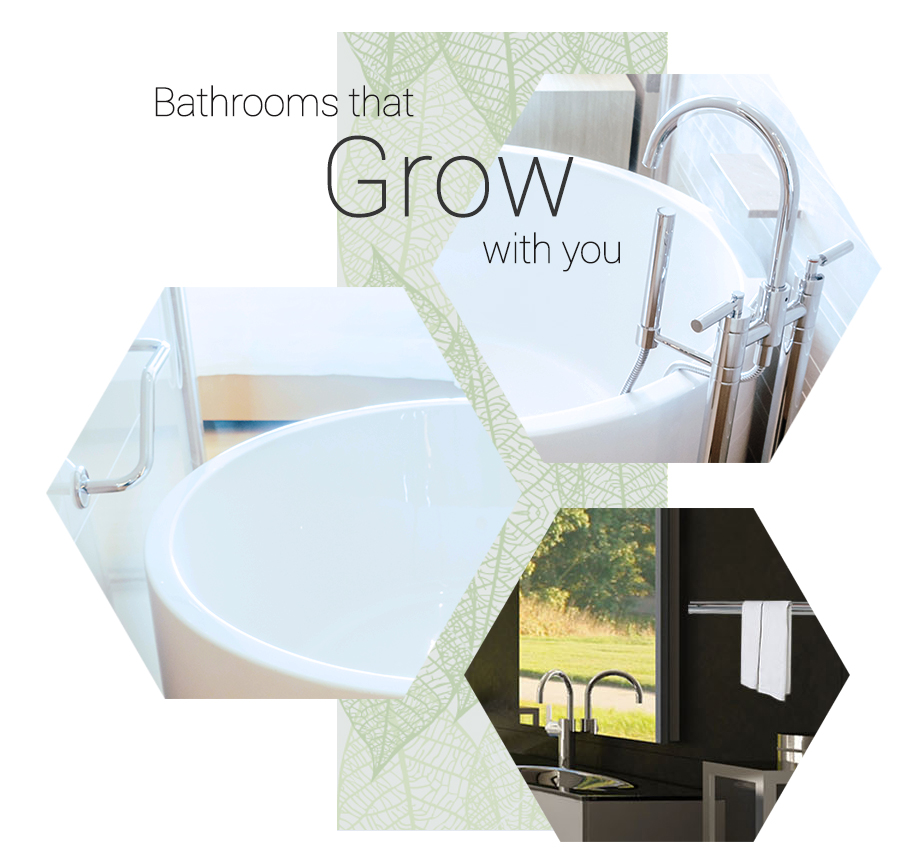 As we become more concerned with sustainability, there's a trend towards designing bathrooms with built-in features
like grab rails that look forward to a lifetime spent in one home.
Water saving shower heads, energy efficient lighting and smart taps all point to the energy efficient homes of the future.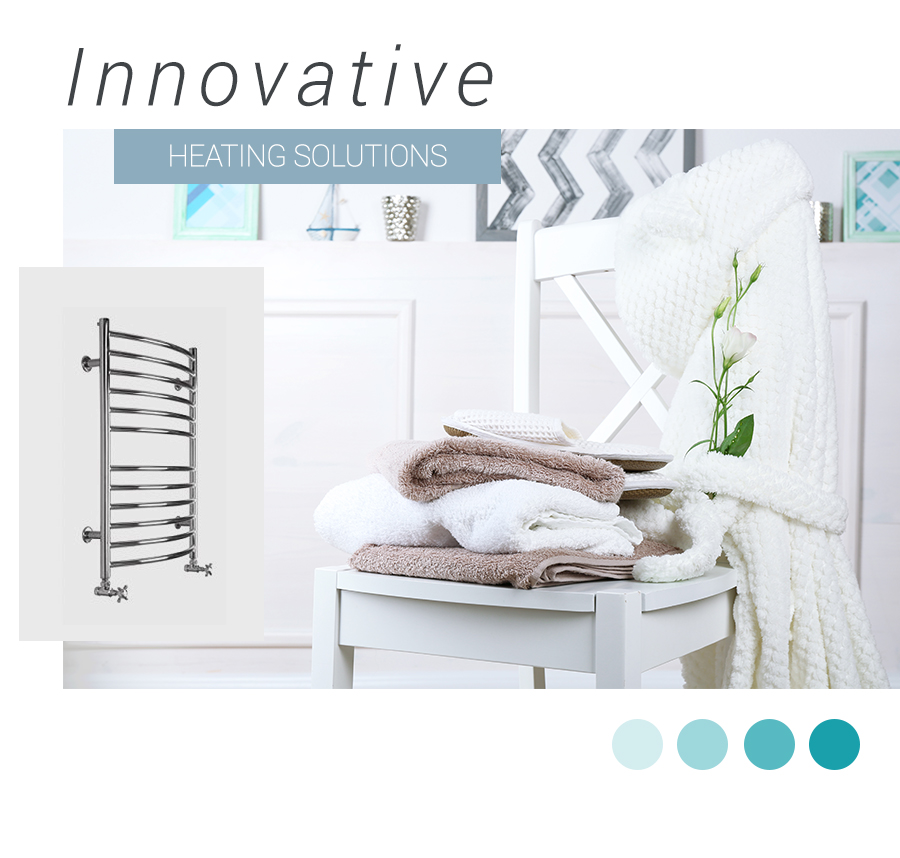 In keeping with the green theme, heating solutions like heated towel rails will be ecologically friendly and innovatively styled in loops, ladders and origami-like folds. With the trend towards opening out the space between bedroom and bathroom, power saving and discreet towel rails will continue to add an air of subtle luxury.
Smaller bathrooms
are being given a minimalist makeover with compact, contemporary and elegantly restrained fixtures and fittings contributing to a sleek and very modern look. Bath tubs are scaling back to a smaller footprint, with a deeper bathing area -
an ideal solution where space is tight.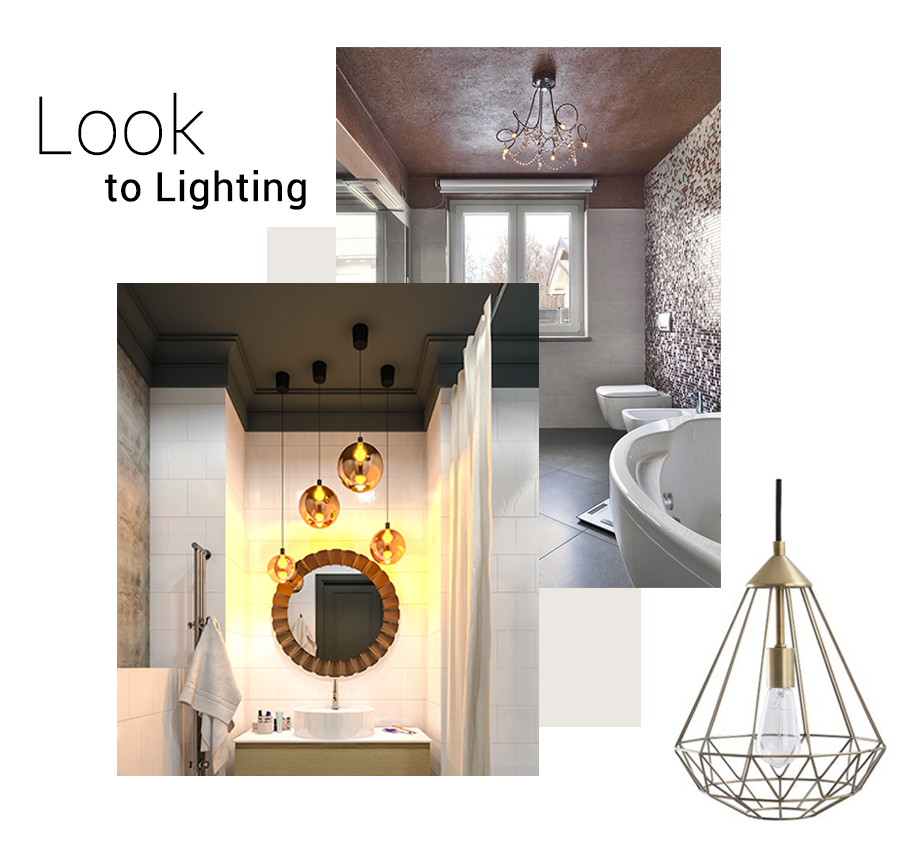 Glass bricks and panels and plain window glass allow as much natural light as possible to flood into your bathroom.
Where artificial lighting is used, it will be zoned to create different areas and ambience throughout the bathroom. Recessed lights
will continue to be popular, but used at floor level as well as recessed into the ceiling.
Extravagant and quirky touches like chandeliers will continue to be a theme.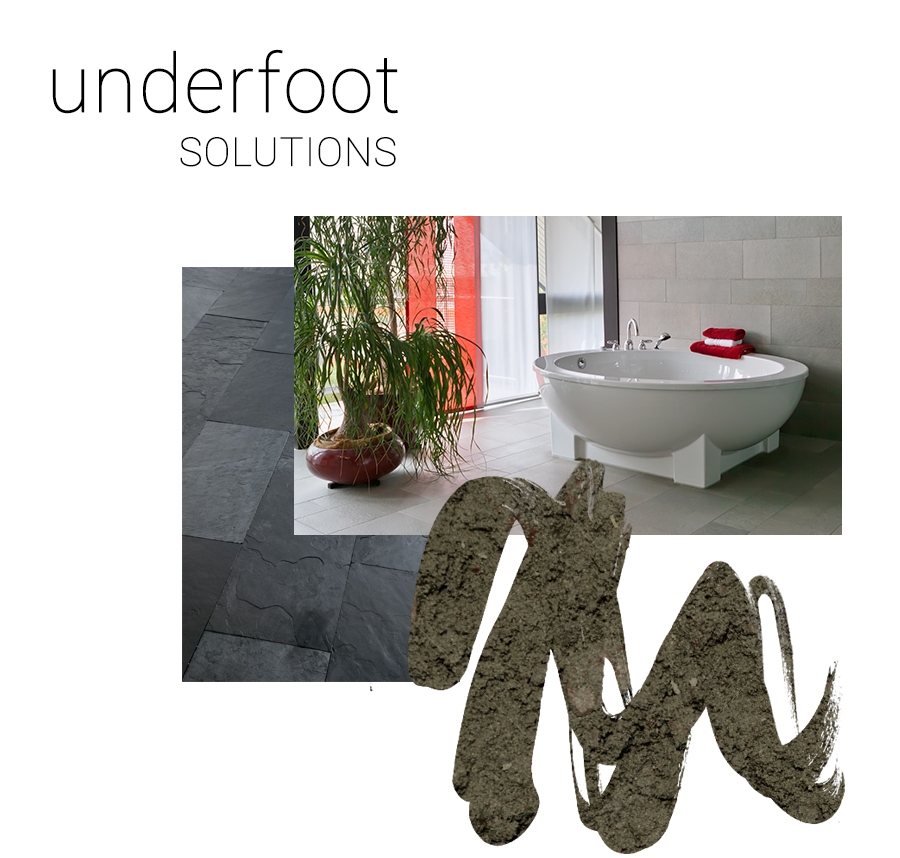 Natural tiles


- ceramic, porcelain or stone - will continue to be a popular flooring solution for bathrooms.
But luxury vinyl tiles that mimic wood or tile are gaining in popularity for their durability and ease of maintenance.
And of course once you've got your bathroom bang on trend for 2017, make sure to add the perfect finishing touch with some heated towel rails, that suit your bathroom style - with some great choices, including free standing towel rails, stainless steel towel rails or curved towel rails.