Call to order
01271 376 974
Top 10 Tips To Warm Up Your Bathroom This Winter
13 Nov 2020, 10:07 PM
Top 10 Tips
to Warm Up Your Bathroom This Winter
As winter quickly approaches, jumpers start coming out of wardrobes, the heating goes on, and hearty stews and pies become a staple part of your diet. It's during this time that it's important to keep your house warm, and in particular your bathroom. Often seen as one of the coldest rooms in the house, we've got some top tips to help keep your bathroom toasty and warm this winter.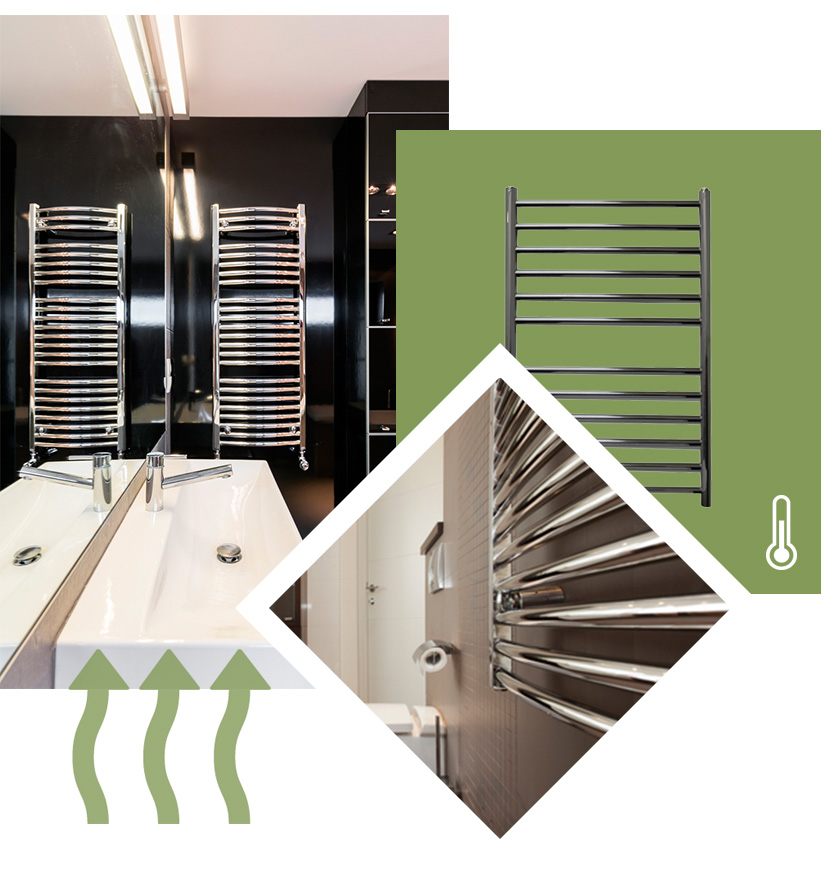 1
Make Optimum
Use Of Your Radiators
Blasting the radiators for an hour is not only inefficient, but also ineffective. Have the radiators on in your bathroom at a low heat all day. You could even put in new, designer radiators which will exude heat and style.

2
Heated Towel Rails
Many bathrooms feature towel rails, but consider having heated towel rails fitted. There's nothing better than stepping out of the shower or bath and straight into a toasty towel, and their subtle nature means they won't take up space either.
3
Invest in a Bath that
Retains the Heat
There are a wide variety of bath tubs on the market that retain heat, meaning you can prolong your soak. Brass and copper baths are particularly skilled at holding in heat so you can stay warm for longer.

4
Candles
This smaller and cheaper option is an excellent way to supplement other heat producing appliances. As bathrooms are often one of the smallest rooms in the house, they are relatively easy to heat. Line your bath with lit candles and you'll definitely feel the benefit.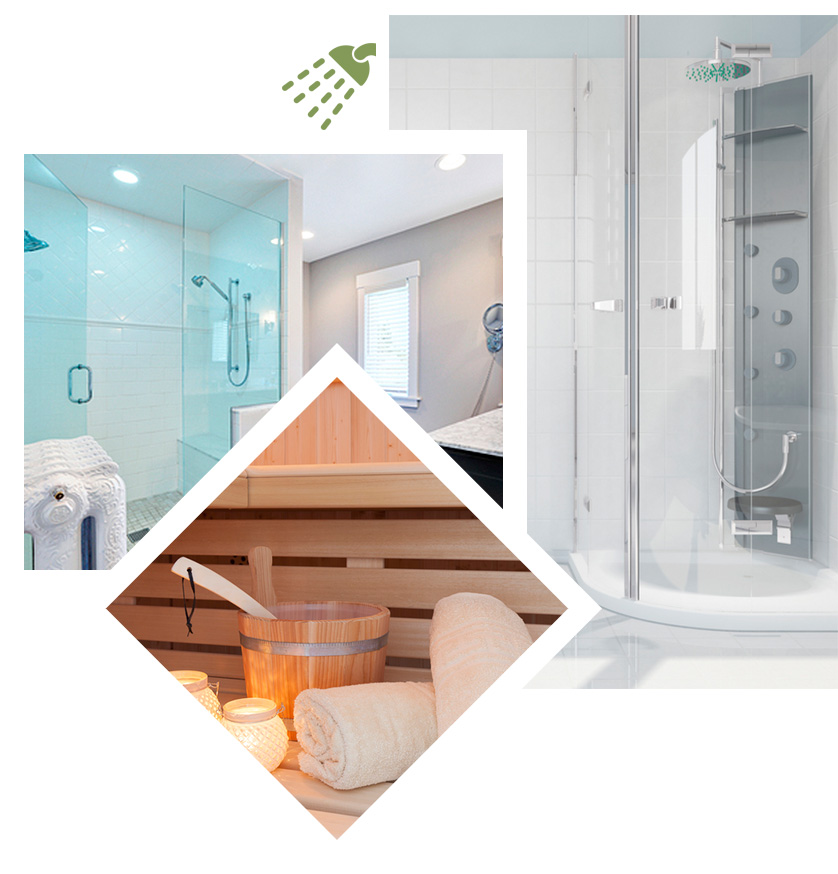 5
Install a Steam
Shower or Sauna
A more luxurious option, but certainly worthwhile. These appliances, complete with grab rails for your comfort and safety, can often be compacted, or even integrated into your shower cubicle, giving you an additional way of keeping warm during those winter months.

6
Repaint
You'd be surprised how much décor can impact the way we feel in a room. If your bathroom is currently a cold colour such as blue, consider repainting in a warmer colour. Simply using colours such as oranges, reds and golds, which connote warmth and comfort, can give your bathroom a cosier feel.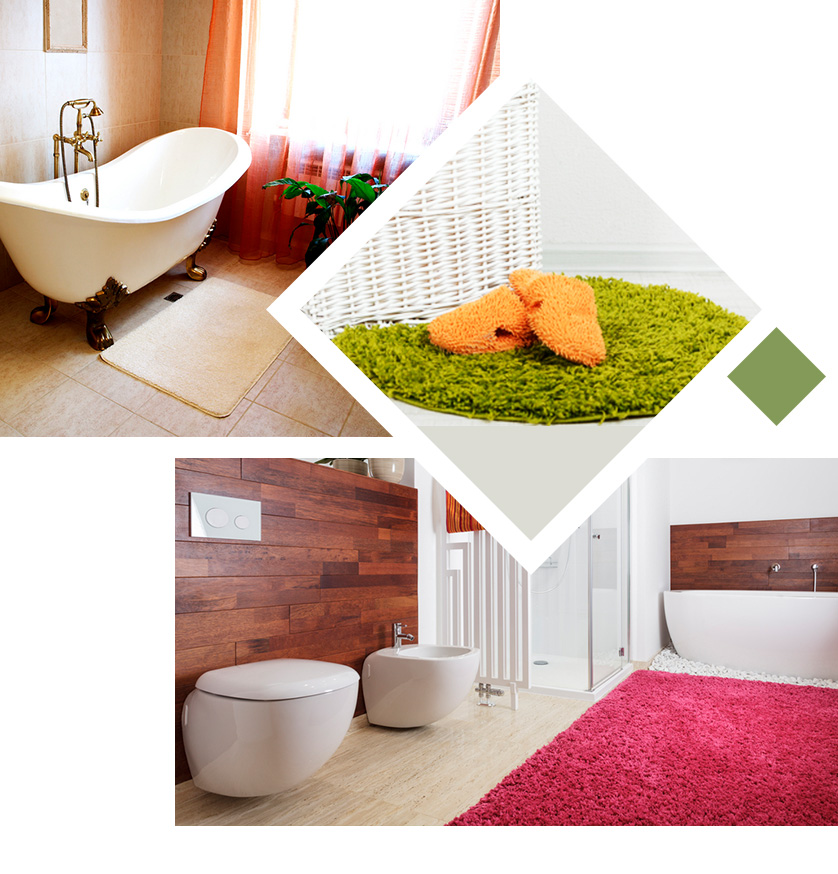 7
Cosy Rugs
Another cheaper option is to buy cosy or fluffy rugs and bathmats to furnish the room. Not only do they absorb moisture more easily, they are also stylish and prevent you from walking on the cold floor.

8
Let the Light In
This option is entirely free. Make use of blinds or curtains to ensure the natural light in your room is used efficiently. During sunny daylight hours, ensure the blinds are open so that the natural warmth can pour in. On darker days, keep the blinds down, so the heat from your radiators is retained.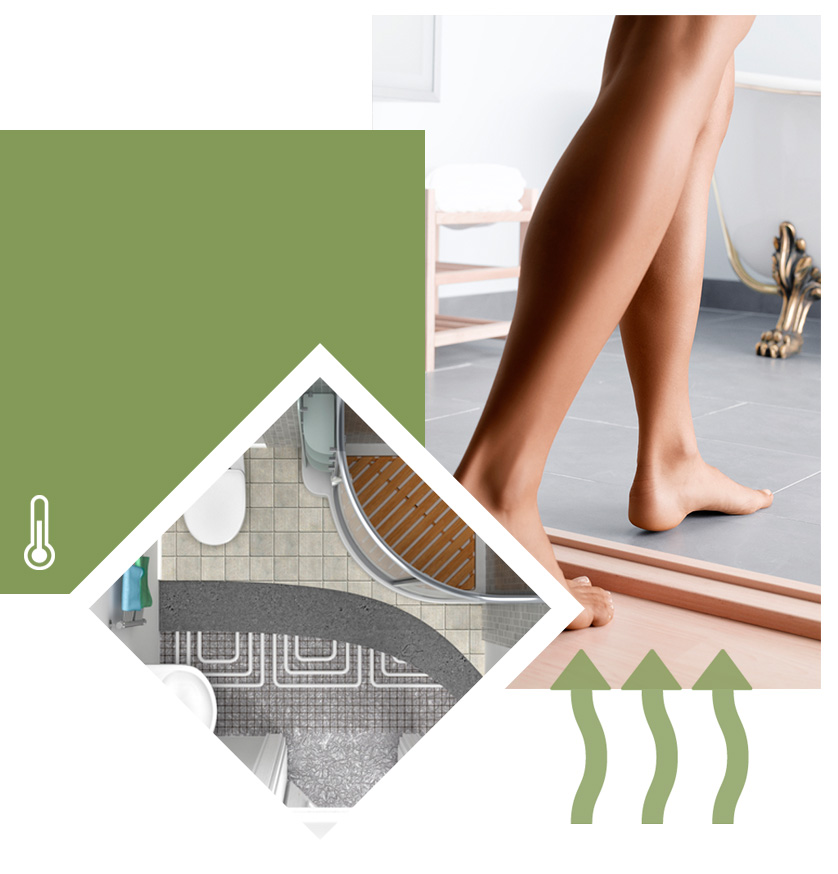 9
Underfloor Heating
A luxury but incredibly effective option is to install underfloor heating. Rather than having your heat radiate from one or two smaller appliances, this will ensure that your room stays toasty all day.
10
Add a Fireplace
Another luxury option, becoming ever more popular in the homes of the rich and famous is a fireplace in the bathroom. If your room is large enough, consider installing one, as they heat rooms very quickly.